Nine Months later, and she still loves The Bear.
September 25, 2006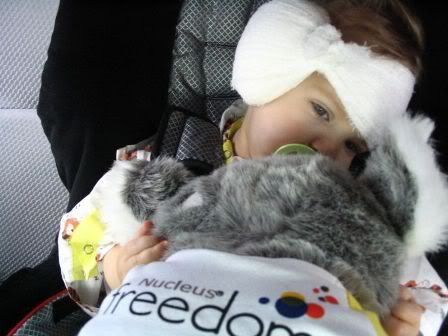 June 21, 2007
We have made the decision to go ahead with Erin's second implant.
In a week we see the audiologist for a hearing eval, to make sure she has not miraculously regained hearing in her left ear.
After that, the ENT will write the letter to the insurance company seeking approval for Erin's Bi-Lateral Implant.
We think the surgery will be scheduled for August or September.
We hope we get another Bear. We could use the backup. She has become so attached.