Flowers for Hannah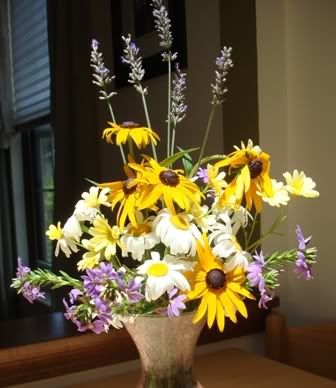 I made a new internet friend last month when RachD commented on "The Bear" post.
She is the sister of a friend (Jess) from an internet mothers' group I once belonged to.
Since she commented, I have been checking her blog periodically to read about her beautiful daughters. Particularly her daughter, Hannah, who really stole my heart.
I found out that Rachael and her family lost beautiful Hannah yesterday in a tragic drowning accident. I haven't been able to think of anything else since.
The outpouring on both her blog and on Jess's has been so touching. It is obvious this family has touched many both "In Real Life" and on the internet.
Please keep the family in your thoughts as they try to come to terms with one of the most horrific events imagineable.
http://hannahandlily.blogspot.com/